I recently saw an interview about three people who speculate on digital currency. I feel very interesting and I hope to share it with you.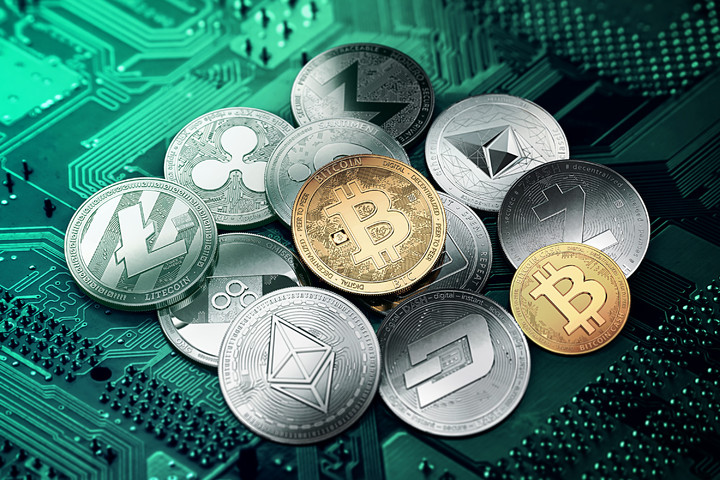 Everyone has a dream of making a fortune, but to a different extent. Some people want to eat Michelin every day and have a big house by the lake. Some people want to have plenty of time to travel around the world. Others hope to get rich overnight through lottery. But with the desire of one hundred million, few people dare to think.
However, what do you do when a huge new world unfolds in front of your eyes? No technical revolution has created a huge wealth effect in a short period of time like a blockchain, and the people involved have been caught in a collective carnival.
Tencent published an interview about the dream of making money in the currency circle, sharing the stories of a wage earner, a currency tycoon, and a college student.
Want to earn 5 million blue-collar workers: speculation is not dangerous, it is dangerous to work
A migrant worker born in the countryside, working abroad at the age of 14. During his time at work, he worked as a network manager and a waiter, and went to an electronics factory and a textile factory.
Internet finance prevailed around 2015, and he also joined the tide. He earned nearly $200,000 through P2P funding. After the fund collapsed, he borrowed money and owed $300,000 in debt.
After experiencing scams such as pyramid schemes and fund trays. At the age of 26, he entered the "coin circle" in 2017. In 28 days, he earned more than $200,000 with $5000, and got $20,000 ~ $30,000 per day, eventually earning more than 1.2 million dollars.
In December 2017, the digital currency, including Bitcoin, fell, and he also experienced consecutive bursts. He called himself a rookie of digital currency and experienced a big ups and downs.
But for more people, speculating is buying a hope. In the words of "former Foxconn employees" who earned 1.2 million yuan in 5,000 yuan: "People like me who have no education and no relationship, how to make money without speculation?" Even if he is in debt and can't go home, he will never find a job. Working is a wrong road, and countless people have proved it.
Hype is like a cash machine, and college students earn $17,000 in the first five days.
In November 2017, a college student rushed into the digital currency with a $3,000 earned by part-time job. He thought that the coin was like a cash machine when he first entered the blockchain. In 5 days, his $3,000 yuan became $17,000.
For most followers, the digital currency is a dream. The sophomore students initially tried only with pocket money, but the gambler's mentality made him deeply entangled in online loans, and eventually lost his parents' savings to escape to Cambodia.
23 years old earned 100 million, bitcoin tycoon summed up experience tips.
In 2011, Bitcoin rose from $1 to $30, and he earned 1 million in a year.
In 2013, he dropped out of graduate school and founded the first bitcoin mining pool F2POOL mine in China. He said that the past seven years have been like a lifetime.
He opened his eyes every day, and his wealth was increased by several million. At the age of 23, he earned 100 million. The people in the circle went to buy a house because of the violent wealth, and some people went to the mall to show off their wealth. Overnight, some people swelled, some fell, and some were crazy.
At the beginning of 2016, he used Ether to cash out more than 2 million. Two years later, Ether rose, and the currency that was cashed is now worth more than 2 billion. In the early days, he also sold 100,000 Litecoin and asked his friend to eat McDonald's. Now it is worth 200 million.
For the 23-year-old tycoon who is worth hundreds of millions of dollars, bitcoin is a belief. He advised everyone around him to have a bitcoin because it is "a ticket to the future world." Huge wealth is only a subsidiary of his faith, but let him see the joys and sorrows of the world.
Where the reality breaks, the dream sinks into the sea; between the trend and the change, the prism of humanity is refracted across the side.
Today's exchanges are technically more mature and secure, just like the EBIT exchange, where both ups and downs have a chance to make a profit. Opportunities are always there, no matter what you are involved in.

---